Honda HRC216PDU
Honda's HRC216 Push Mower is Ideal for large sized lawns and the serious contractor. Standard mulching feature saves you time with fewer stops to empty the catcher, returning nutrients to the soil and reducing evaporation. Incorporating many Honda features at a competitive price, the HRC216 lawnmower is the professional contractor's perfect tool when looking for a hard-working machine.
Contractor quality mower
21" Steel deck
Engine Brake with commercial quality GSV160 Honda engine
Push mower
Catch, discharge or mulch with separate mulching plug
MULCHING PERFORMANCE
MicroCut & Twin Blades
EASY TO HANDLE
Large Nexite Wheels
CONTRACTOR QUALITY
Built to Last with Heavy Duty Handles
HIGH PERFORMANCE
Powerful GSV160 4-Stroke Engine
KEY FEATURES
BUILT TO PERFORM
Built with the serious contractor in mind, the Honda HRC216PDU lawnmower incorporates plenty of features and benefits that commercial operators are after, and none of the unnecessary cosmetic 'extras' that some competitors offer. The mower features a large, durable steel 21" cutting deck that's built to last but is lightweight enough to push around all day. Deck guards also extend along the sides to increase durability.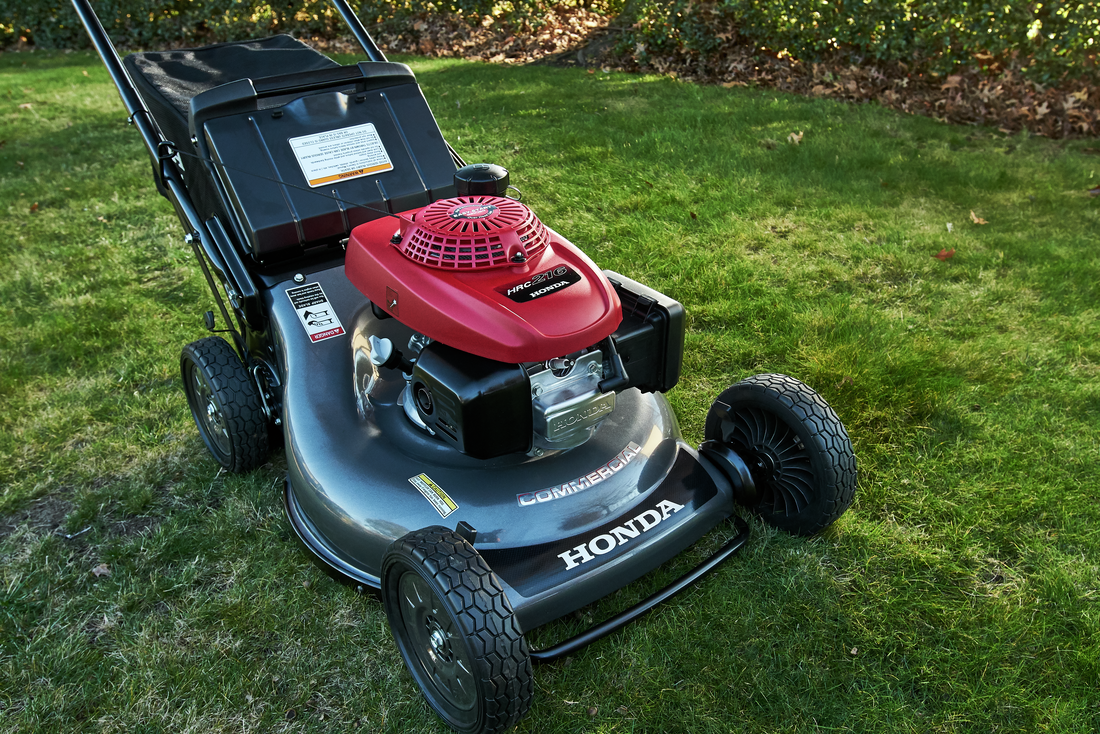 DECADES OF HONDA TECHNOLOGY
The Honda HRC216PDU is powered by Honda's impressive Four-Stroke GSV160 commercial engine; the lightest engine in its class. Features include a cast iron cylinder sleeve, two-stage air filter, ball bearing supported crankshaft, electronic ignition and mechanical governor. Of course, the GSV160 is a product of decades of Honda's technological advancements. Honda is the world's largest small engine manufacturer, and for good reason; every engine is built with durability and reliability at its core.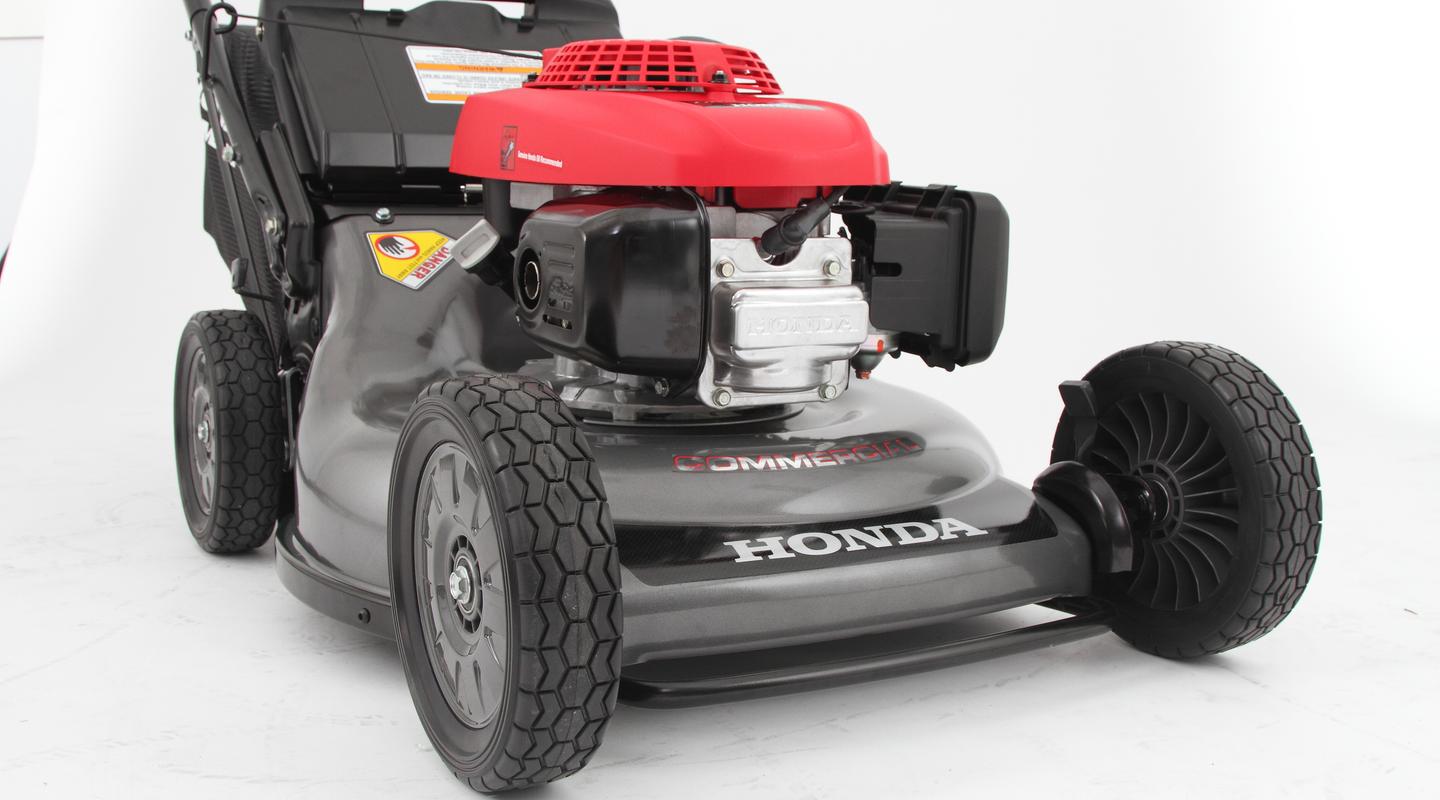 88-LITRE CATCHER
One HRC216PDU feature that's impossible to miss is the whopping great big 88-litre catcher bag. Quite possibly the biggest push mower bag that Honda's ever offered in Australia, at that size you'll dramatically cut down the amount of stops you'll make to empty the catcher.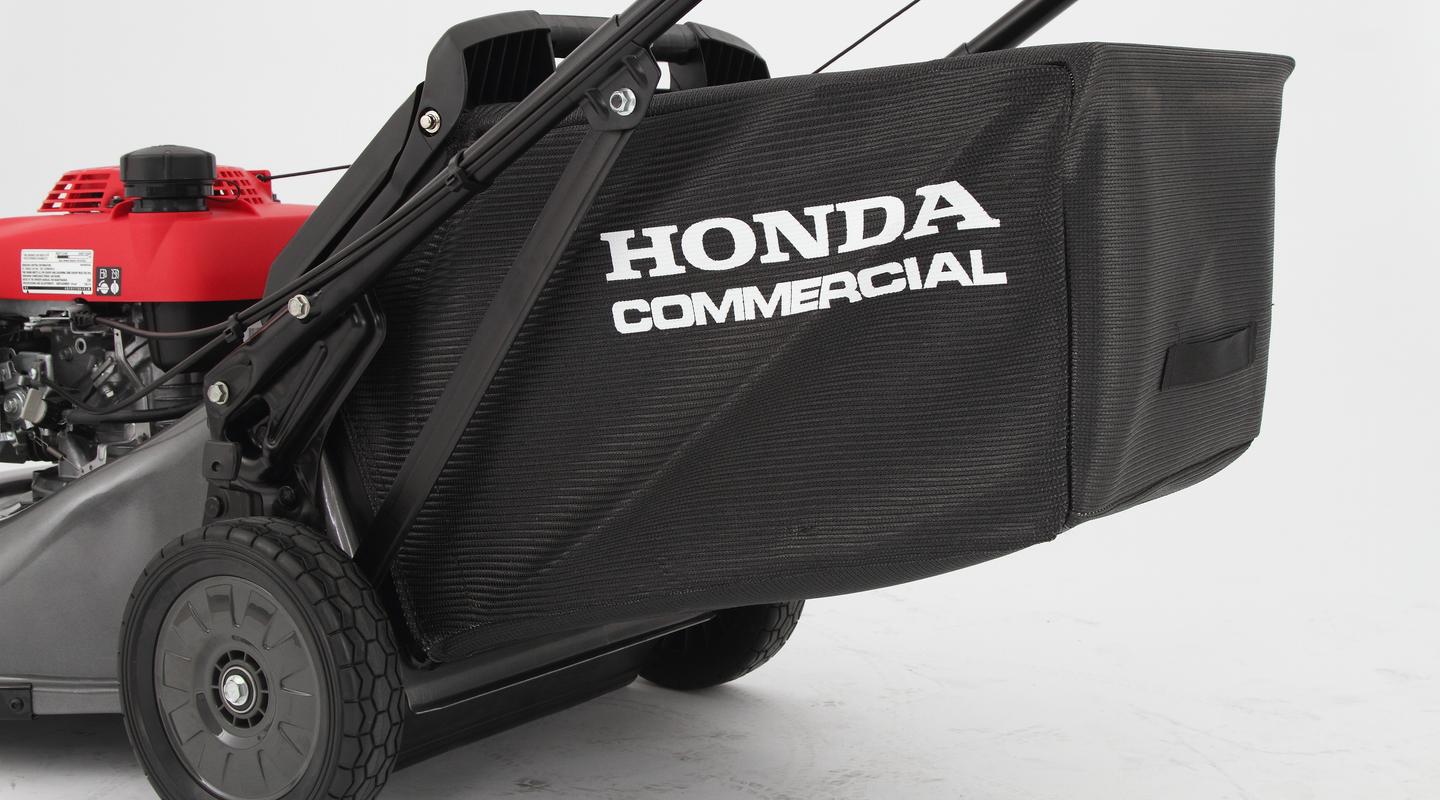 REINFORCED HANDLEBARS
Given it's a commercial machine, the HRC216PDU incorporates many high-quality parts as standard. One set of components that is sure to get a work out is the heavy-duty reinforced handlebars. Featuring larger diameter 1" tubing and better supports, the handlebar height can also be adjusted for user comfort and convenience. The HRC216's cables are also heavy duty, sealed and adjustable for maximum performance and durability. They're little things, but they make the HRC216PDU the machine it is.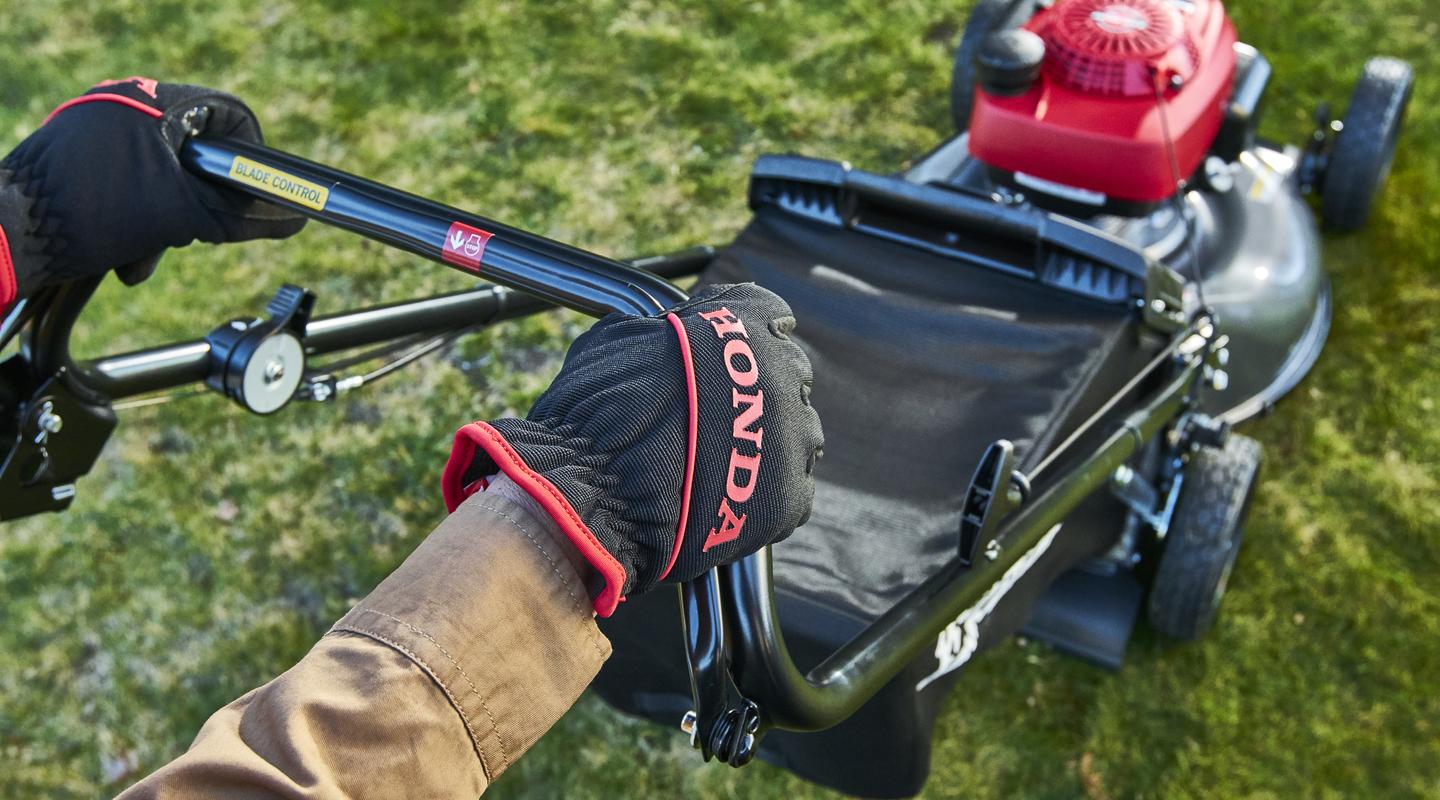 NO FUEL MIXING
The HRC216 mower runs on unleaded fuel, so you'll never get your hands dirty having to mix oil and petrol again just to get the thing going! Your wallet will thank you and so will the environment. This is thanks to its 4-Stroke advantage, plus you'll also get premium power and torque so it's a win, win!