HHB36 BATTERY BLOWER SKIN
Honda's HHB36 Battery Blower is ideal for both residential and commercial users. It delivers robust performance that can blow through dry, wet or heavy debris with its powerful and superior air volume.
860m3/h Air volume & 245 km/h Wind Velocity
36v Battery power with brushless motor
2.7kg (excl battery)
99dB(A)
2 year domestic warranty
Skin only, battery & charger sold separately
POWER TO PERFORM
Innovative Battery technology for uncompromised performance
VARIABLE SPEED CONTROL
Precise Control
MULTI-PURPOSE DUAL NOZZLE
Advanced versatility for all applications
WEIGHT ASSISTING BELT
Comfortable and controlled handling
KEY FEATURES
A Battery Blower with Power and Performance you can rely on
POWERFUL PERFORMANCE
Operated by high-capacity batteries and a powerful electric motor, Honda ensures that the new generation HHB36 Battery Blower offers the equivalent level of performance as the Honda standard. This contractor quality Battery Blower is suited for professional users and the serious gardener, delivering uncompromised performance and durability.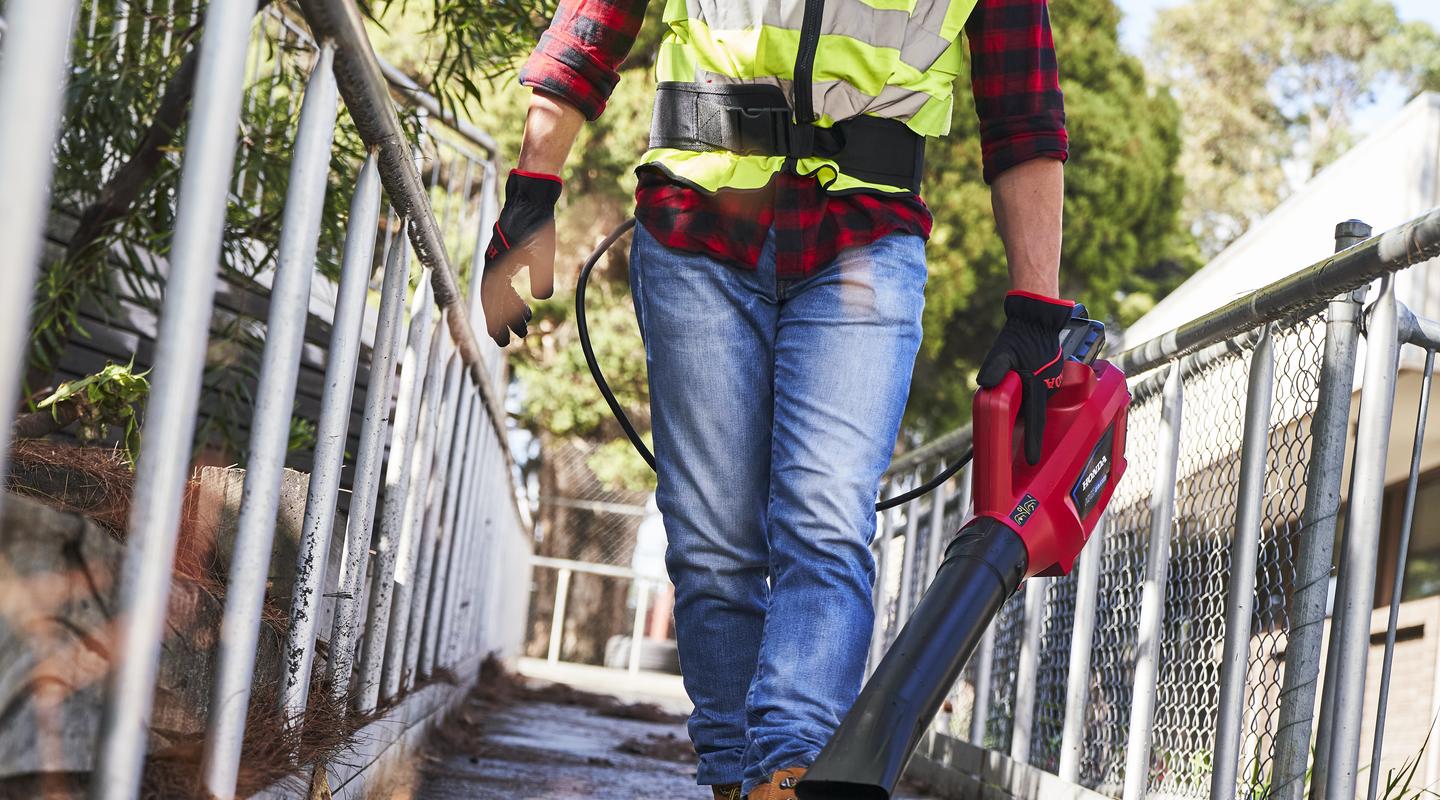 MULTI-PURPOSE DUAL NOZZLE
With two interchangeable flat and round nozzles supplied as standard, you can adapt the airflow to suit all conditions. The round-head nozzle takes care of dry garden debris, while the flat-head nozzle is ideal for the finer control of wet leaves and cuttings.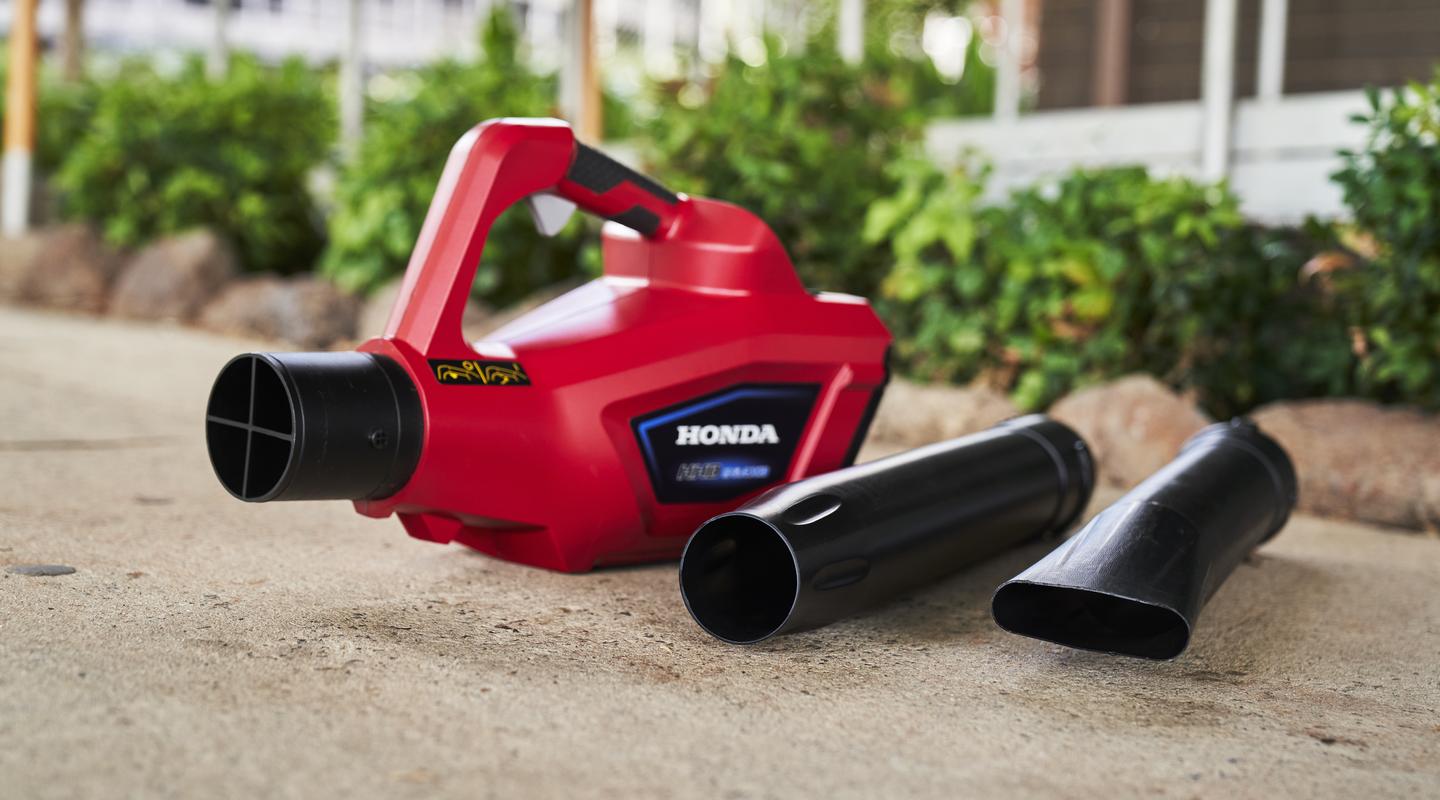 WEIGHT ASSISTING BELT
Honda's engineers carefully considered the ergonomics of the new HHB36 Battery Blower, creating a package that feels perfectly balanced in operation. To achieve this, the weight assisting belt that mounts the battery, helps create a light and easily controlled blower unit with a nose down stance for optimum handling.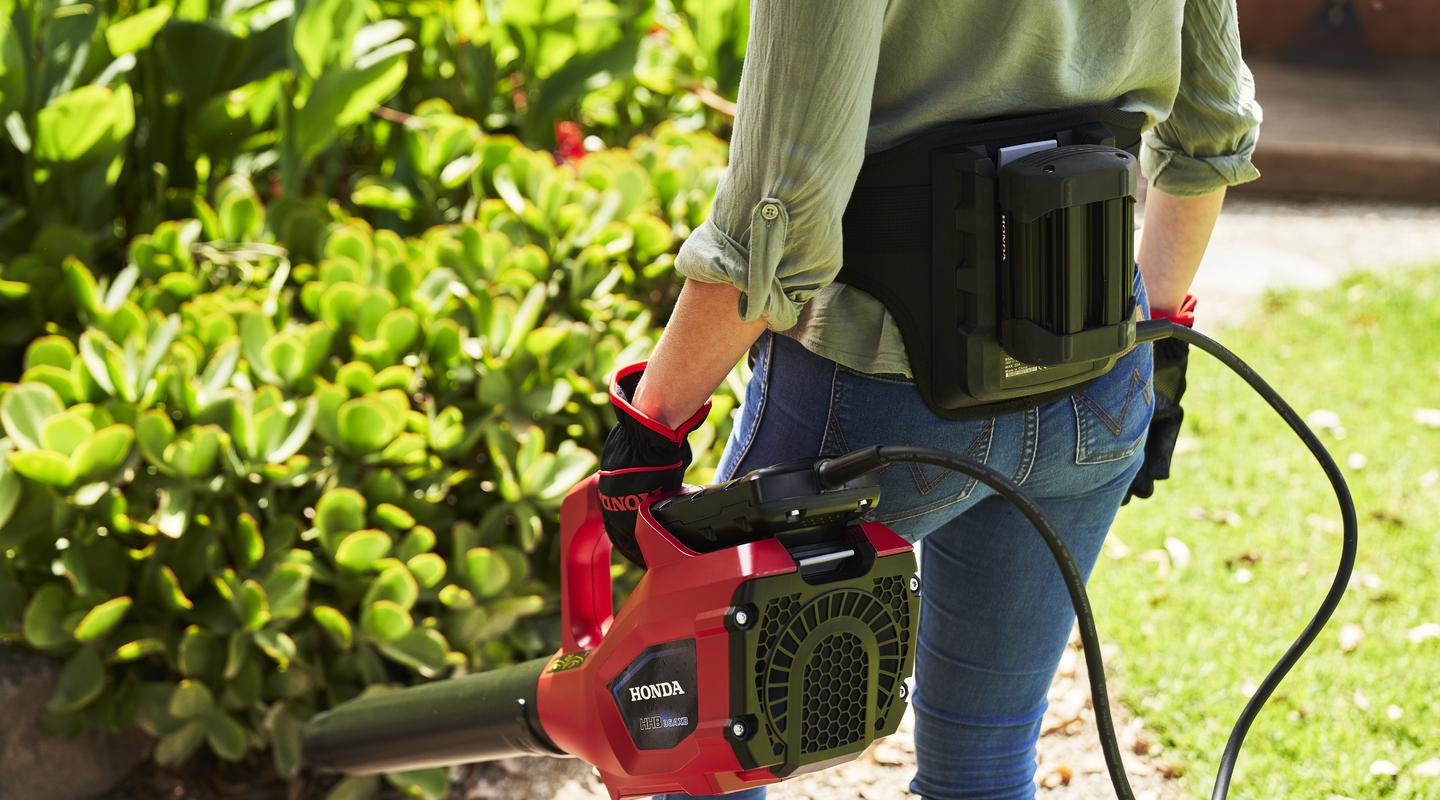 SUPERIOR AIR VOLUME AND WIND SPEED
It's Battery Power that will blow you away! Get that Honda finish with the superior air volume of 730-860m3/h and a maximum wind speed of 66-68m/s using the HHB36 Blower. Whether you're a professional user or a serious gardener, get the job done with ease!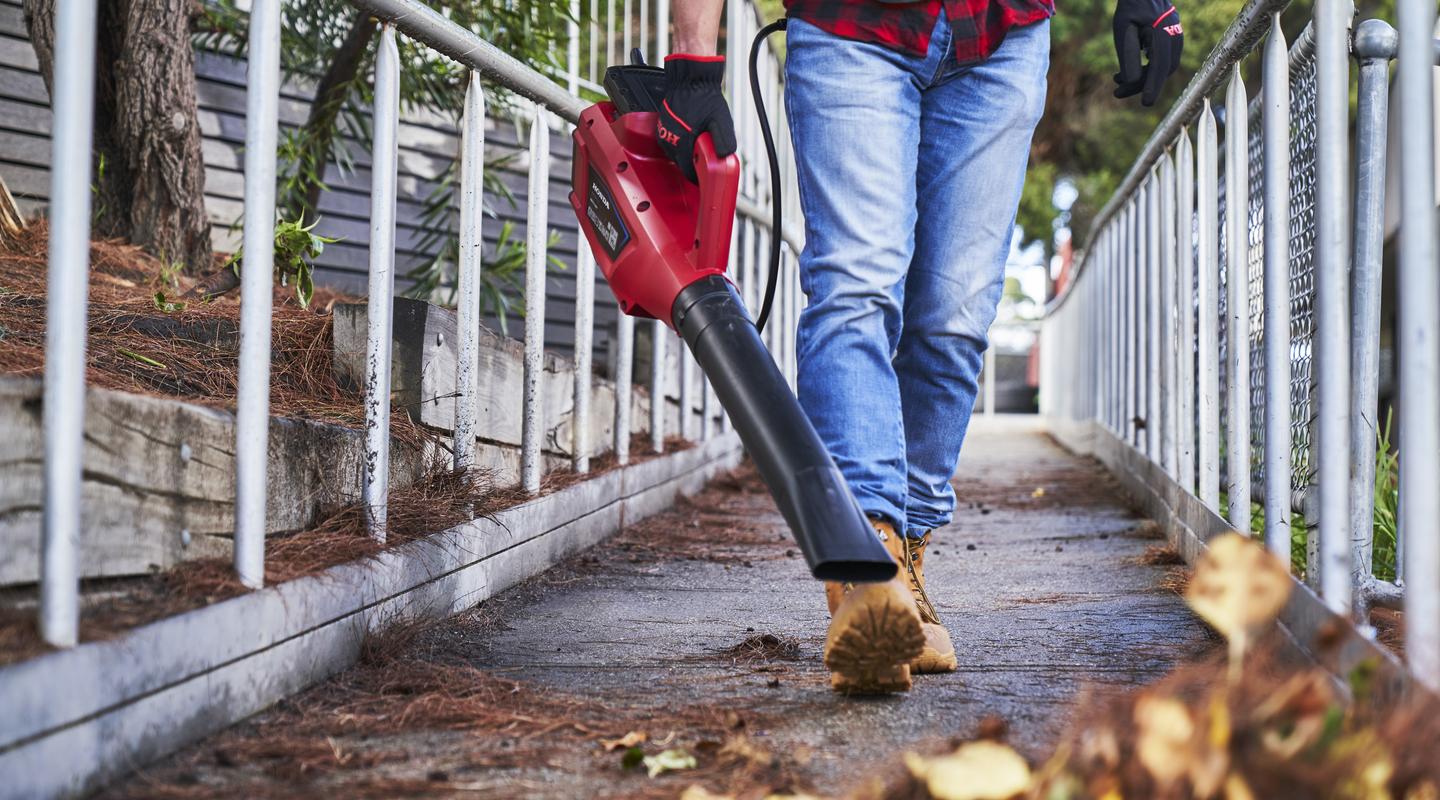 ADJUSTABLE FAN SPEED
Enjoy precise control of gardening tasks when using the Honda Battery Blower, as it has variable speed control that can be adjusted at the touch of a button. Whatever the job demands in either dry, wet or heavy conditions, the HHB36 allows you to blow at any speed to suit your application.