Honda HRG466SKUP selfPropelled Mower
Product Description:
BRAND NEW!
Brand new Honda HRG466 mower with an 18" Steel deck and the brand new GCV145 engine. It has front and rear height adjusters (6 Stages – 20mm to 74mm) and a 50-litre grass catcher. It is equipped with Engine brake mow-safe technology.
The HRG466SKU is a single speed self-propelled unit with a 3 – in – 1 clip director allowing a mulching and rear discharge option.
Features:
New GCV145 engine
Engine Brake Technology
Mulching Function
Front & Read Height Adjustment Control
Easy to start and re-start
Starts first time, every time
Perfect for small to medium lawns.
Brand new GCV145 engine
Honda's NEW GCV145 4-Stroke engine offers enhanced combustion by creating stronger turbulence inside the chamber. Honda's new HRG mowers have a new Auto Choke system, offering improved temperature sensing and choke optimisation, for easier starting in the most challenging conditions. The HRG range also includes easier access to serviceable parts such as the oil drain and spark plug, a much larger fuel filler cap, and tool-free access to the air filter.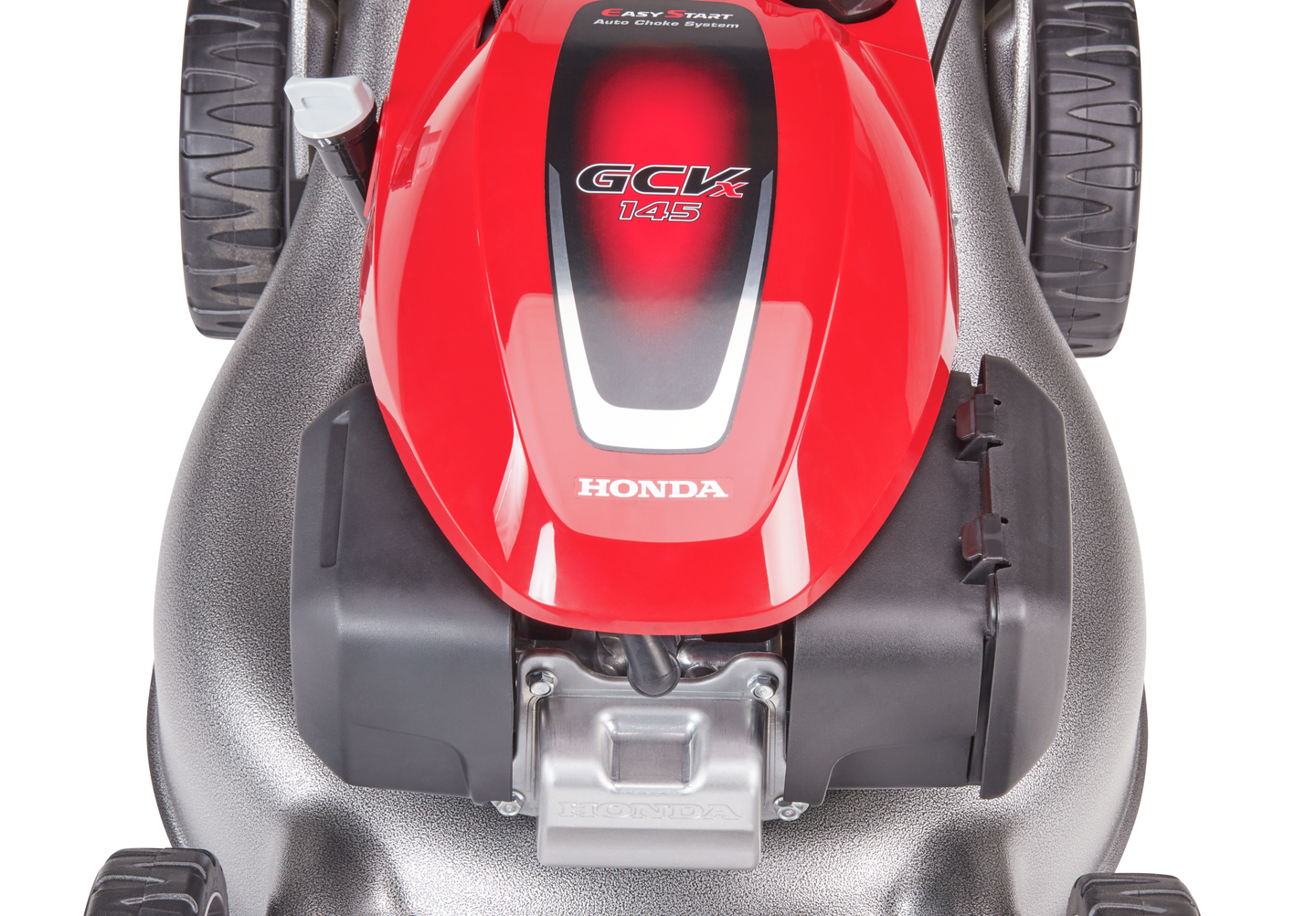 Compact 18" durable steel deck
The 18" (46cm) high-quality steel deck is incredibly durable and lasts years. The deck has a rounded design which is great for optimal airflow for fantastic grass collection. It also means that there are no hidden areas for wet grass to stick too, meaning that cleaning the HRG 466 is far from a hard job. The cutter deck is built tough to go on and on. Our manufacturing process adds all round strength to the cutter deck, because it's formed in a press from a single sheet of steel. Then we paint it with a powder coating process that leaves a tough, durable finish that's resistant to corrosion and UV ray deterioration.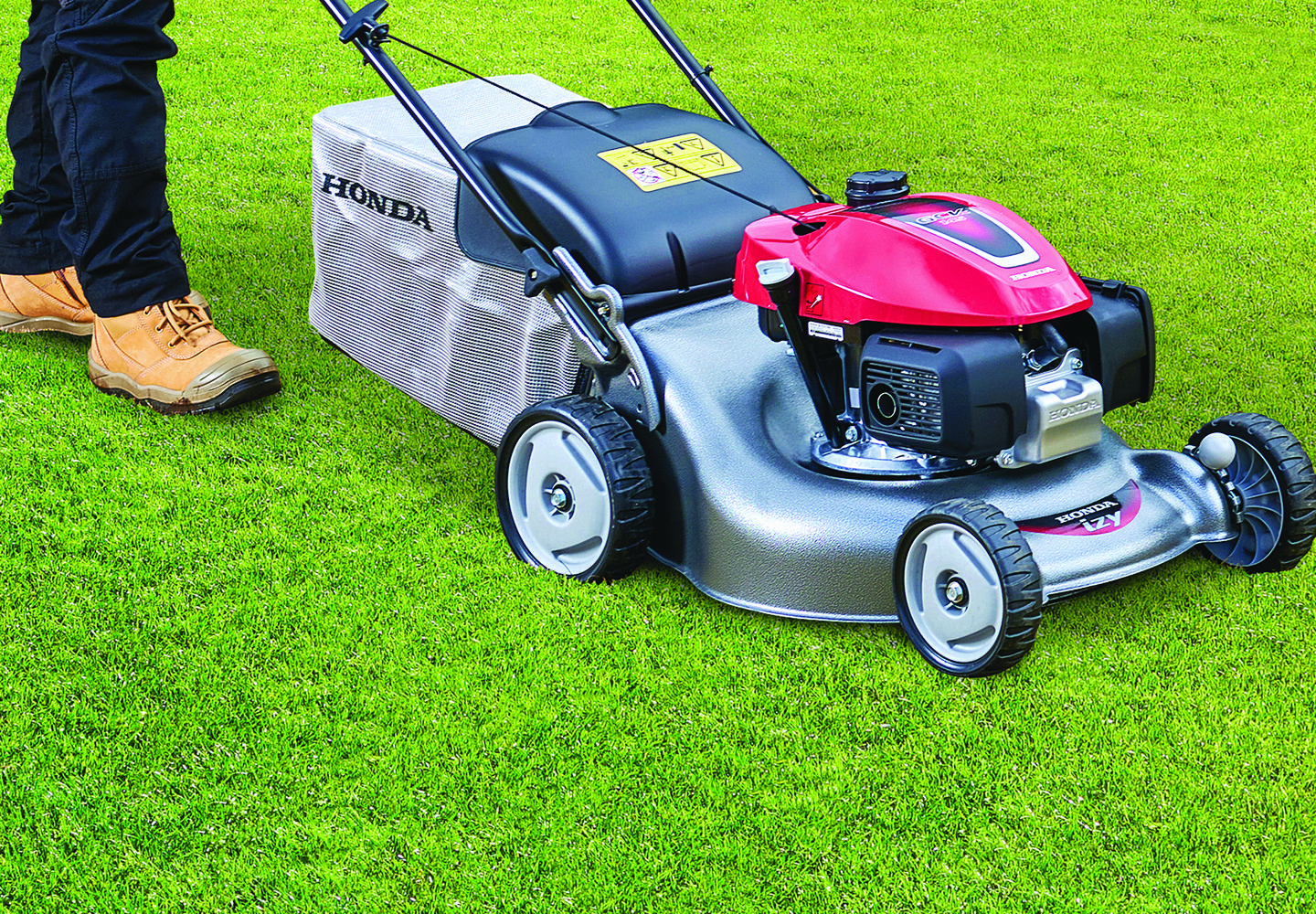 Front and rear height adjust control
Cut the grass to your liking with six cutting height positions, with a front and rear level for easy height adjust control. With a cutting height range of 20-74mm, you'll get the perfect result, every time.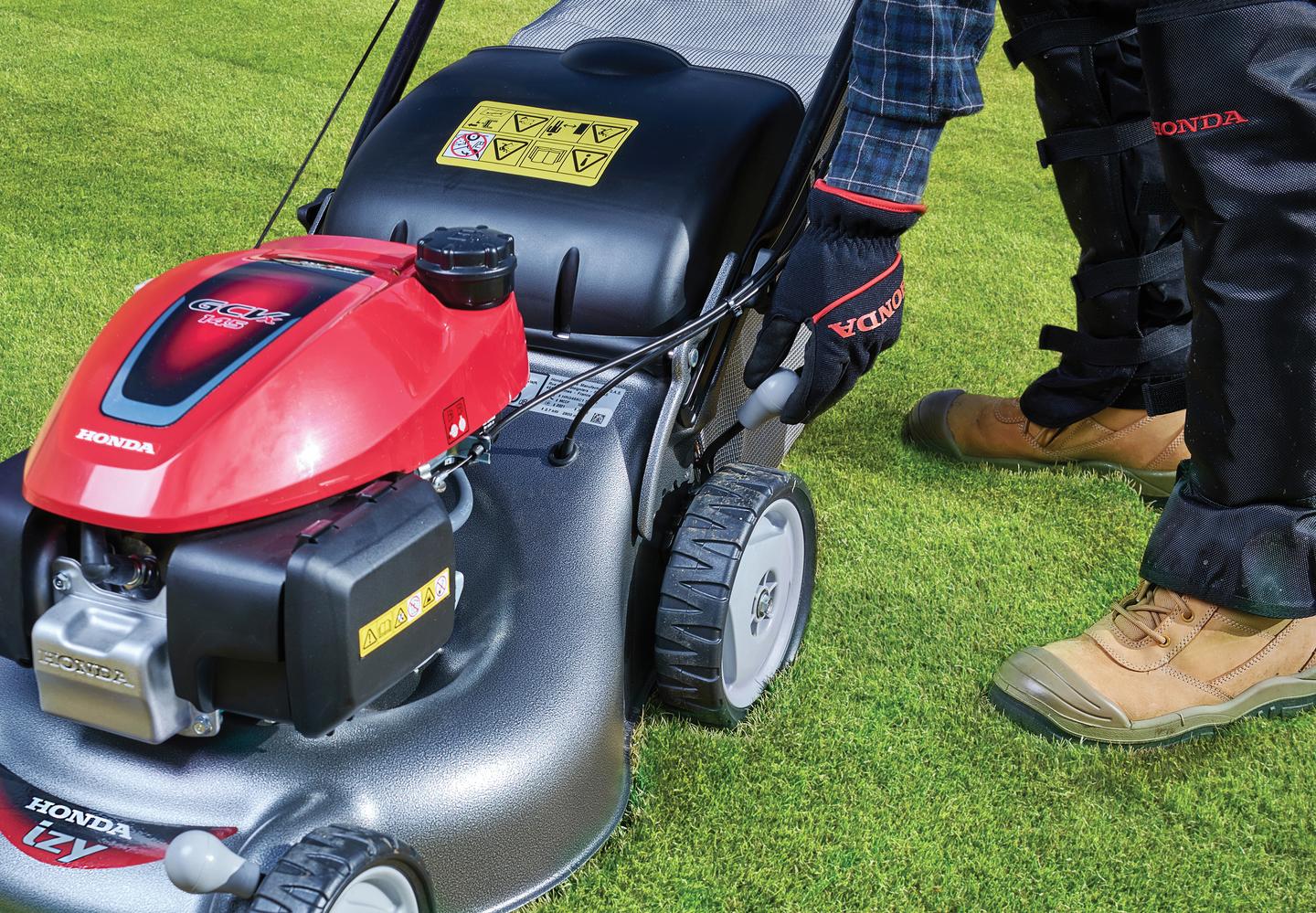 Mulching function
The HRG466 SKU has a simple Versamow™ selective mulching lever that opens or closes a door at the back of the cutter deck. With the exit from the cutter deck open, the cuttings go straight into the 50-litre catcher as normal, when no mulching is required. With the mulching option switch on, the door is closed, the fine clippings drop down and settle around the grass roots, creating a natural fertiliser.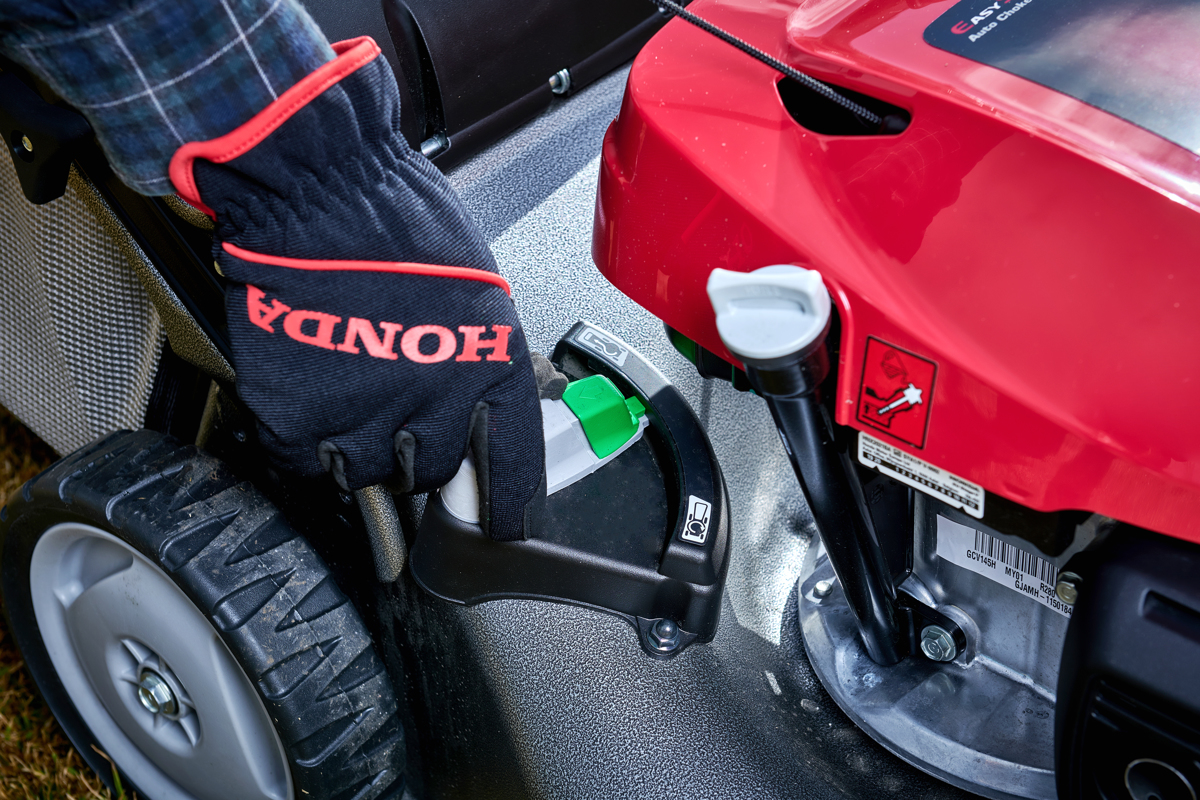 Self propelled
Let the mower do the work for you with the HRG466SKU Self-Propelled feature. This makes your job easier when mowing in more challenging conditions, such as hills or larger areas.