Honda HRU19 Buffalo Premium
You're looking at the most advanced lawnmower Honda has ever built. Featuring the best cutting and mulching performance seen on a Honda mower, the HRU19 Buffalo has earnt its premium status. Ideal for medium sized lawns and the residential user, its tough allow deck is designed to withstand the harsh Australian conditions.
Domestic Push Mower with 4 year domestic warranty
18" Cast Aluminium Deck with 11 height adjustments
Engine Brake with GCV170 Honda engine
4 Swingback blades
54 litre Polymer catcher
AUTO CHOKE
Makes For Easy Starting
CUT YOUR WAY
Single Lever for height adjusting for all 4 Wheels
EASY CATCHING
Designed with full open discharge shoot
EASY STARTING AND LIGHTWEIGHT
Powerful GCV170 4-Stroke Engine
KEY FEATURES
PERFORMANCE
The HRU19 Buffalo Premium is ideal for medium sized lawns featuring the all new GCV170 4-stroke engine. Weighing only 31kg, it's easy on the arms so you can go harder for longer. We've increased the chute width to dispose of more grass more quickly. The Buffalo truly is the best of the breed.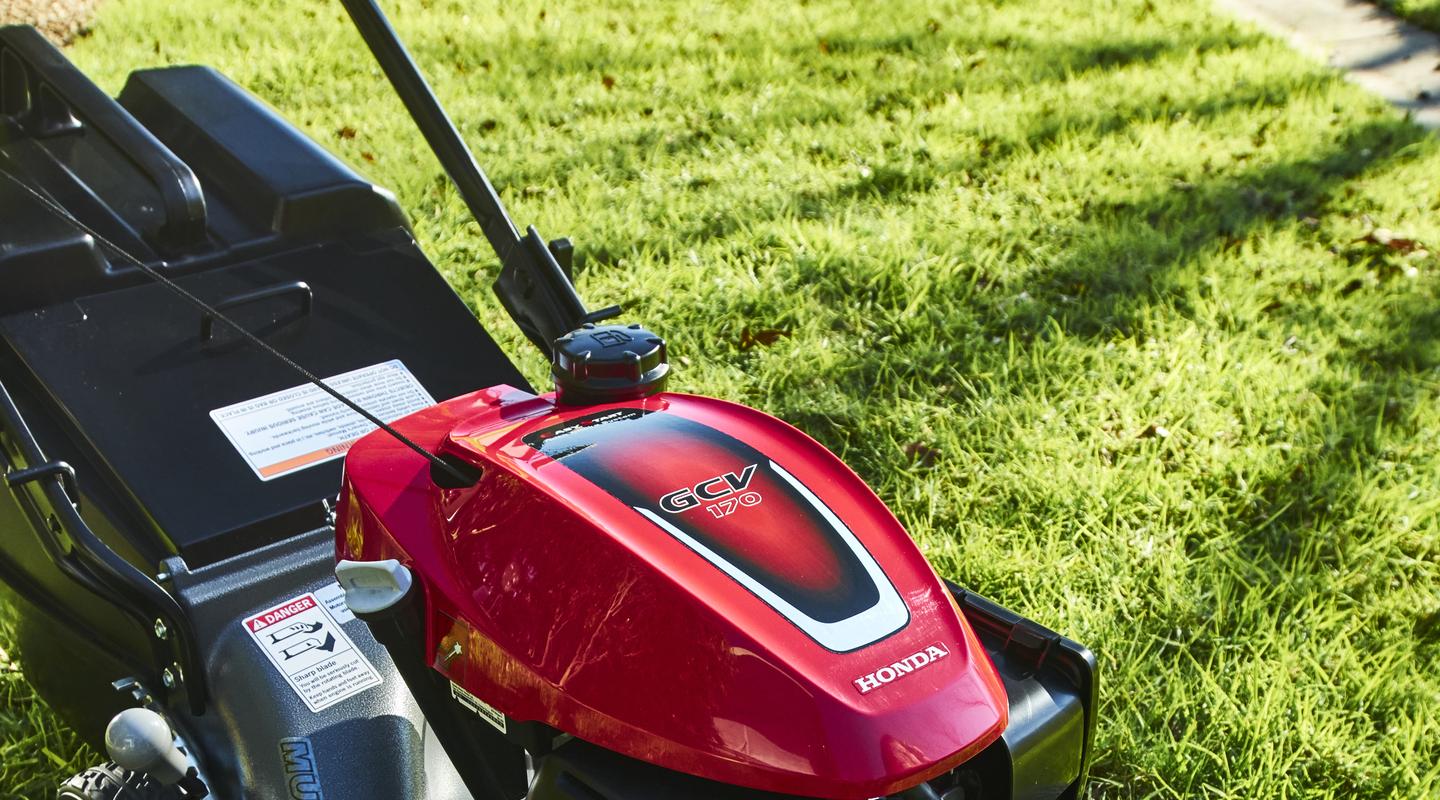 DESIGN
The durable 54-litre Polymer catcher means less stopping and more mowing. Using the mulching function on the HRU Buffalo Premium is the most efficient way to fertilise your lawn. To finish the job off, the swing back blade cutting system delivers a professional finish while improving the quality of your lawn. With its 19" Alloy Deck, the HRU19 Buffalo Premium Push Mower is built tough for tough conditions.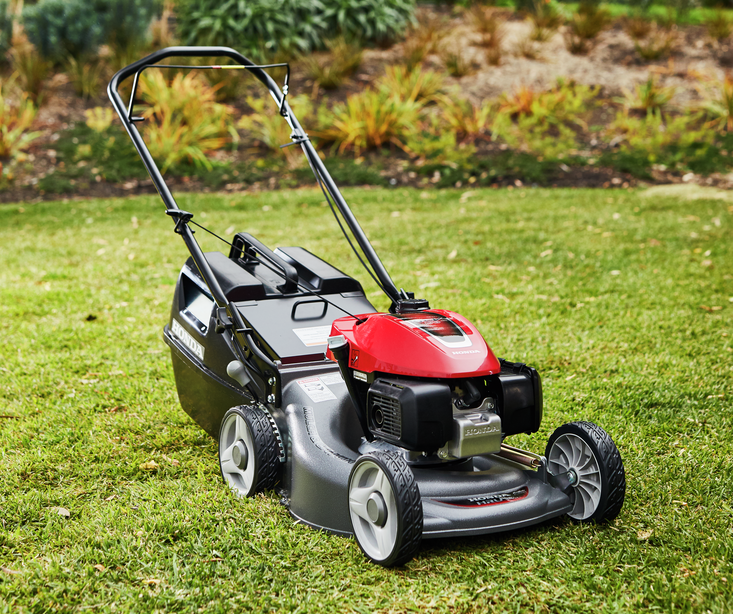 TECHNOLOGY
Bridging the gap between efficiency and safety, the HRU19 includes engine brake technology that stops the engine within three seconds of the operator releasing the handle. This feature means you can easily walk away from the mower as needed to clear away any obstacles, empty the catcher or take a quick break.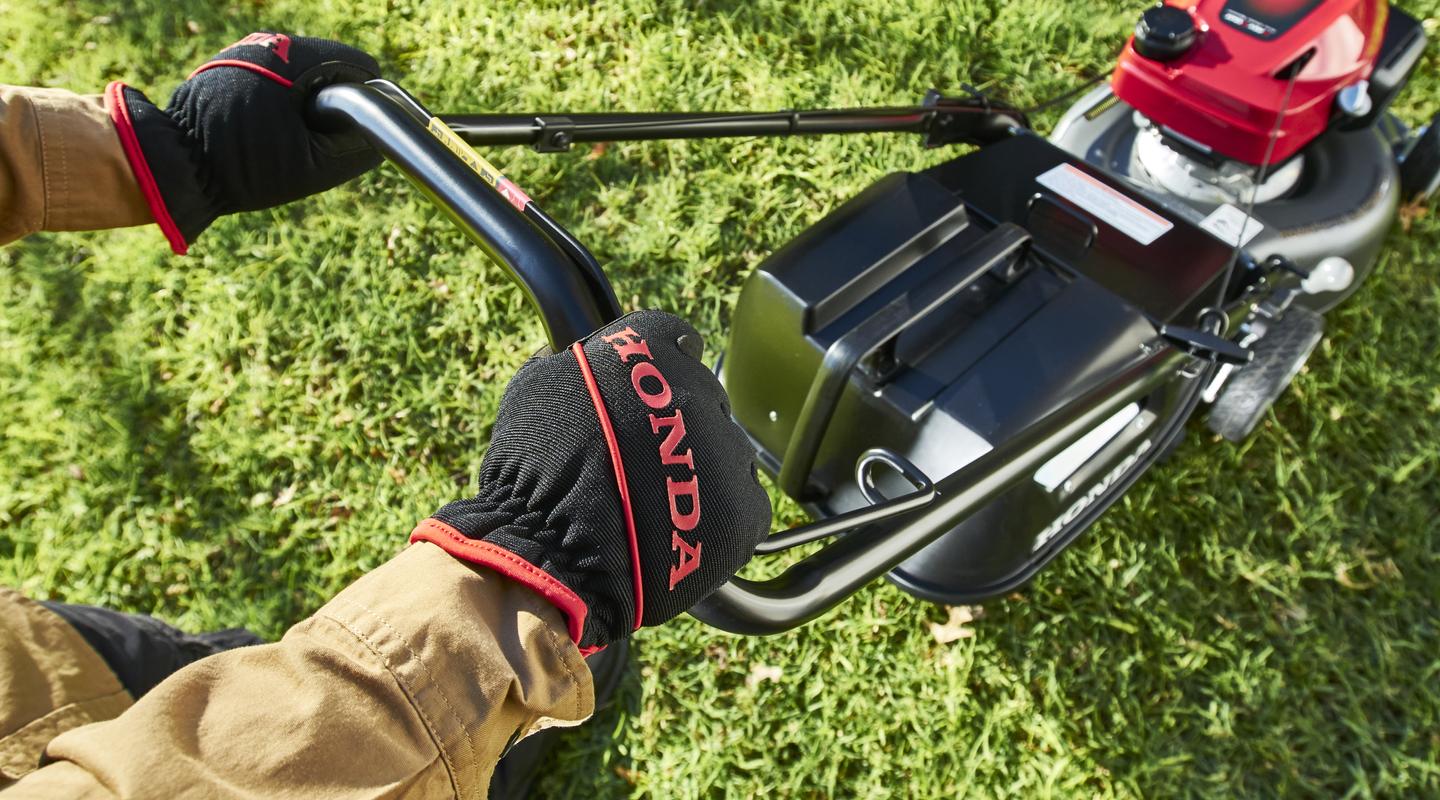 RELIABLE
Honda goes to extraordinary lengths to ensure best-in-market quality. Our legendary 4-Stroke engines are no exception. The HRU19 Buffalo Premium Push Mower runs on unleaded fuel, so you'll never get your hands dirty having to mix oil and petrol again just to get the thing going! This is thanks to its 4-Stroke advantage, plus you'll also get premium power and torque so it's a win, win! Plus, you'll enjoy a reliable, starts-first-time engine.